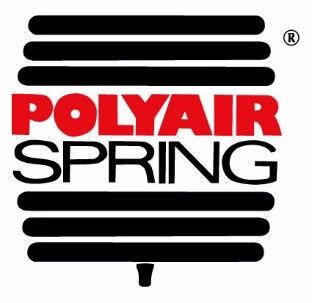 If you're planning on adding some serious load on your standard suspension then the 'Bellows' kit is a must for you. With the Airbags Engineered to handle up to 2200kgs of load support, which far exceeds the Vehicles Carrying Capacity it allows you to move what you need, when you need.
The 'Dominator' Kit is specifically tailored to suit 70 series Landcruiser Cab Chassis and Troop Carriers from standard height to 3" raised suspension. This is the strongest, tallest, and thickest airbag in the Polyair range.
The 'Dominator' speaks for itself; Increased load capabilty, increased bag height for extra wheel travel and 4 ply strength. With the superior load leveling capabilities and improved control of this kit, you'll be on or off road in no time.
With a significant load support of 2,800kgs we know we built the 'Dominator' tough. It features a 2 year unlimited kilometre warranty. Luckily for you we also understand comfort at Polyair, so there's no need for you to rack your brain around whether you'll lose the quality of ride, because just like the rest of our products, we know you won't.
Available Options:
Available in Standard Height or 50mm-75mm Raised Height.
Polyair Dislocate Airbag Cradle Kit to Maximise Articulation Off Road.
Features and benefits of the Polyair Bellows System
No Drilling Required.
Rugged 2-ply fabric reinforced air springs are built like a tyre.
Fully air adjustable, to keep your vehicle riding level and comfortable, whether loaded, towing or light, on any road conditions.
Engineered to be easy to install in two hours or less.
Up to 2200kg (5,000 lbs) of leveling capacity.* (Exceeds Vehicle Capabilities)
Air adjustable from 5 to 100 psi, for maximum comfort to maximum load support.
Easy to install, with full illustrated instructions.
Quick connecting easy-to-use engineered polymer air fittings.
Tough, reinforced air bellows for long-lasting strength.
2 year, unlimited km warranty
Kit Contains:
Two Dominator Air Springs
Two Installation Valves
Airline
All Fittings
All Necessary Mounting Hardware
Detailed Installation Instructions
All kits are designed to suit your Specific Vehicle
Kit Suits:
Toyota Landcruiser 75, 76, 78, 79 Series (1985-On)
(PAB-79)
Be The First To Review This Product!
Help other Auto Parts Co PTY LTD users shop smarter by writing reviews for products you have purchased.
You May Also Like
Others Also Bought
More From This Category