Is my vehicle legal?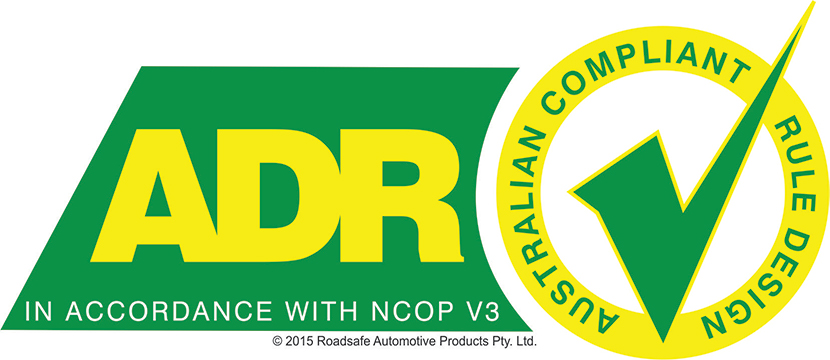 One of the most frequently asked questions we get is … "Are your products for my car ADR Approved?"
Auto Parts Co are pleased to advise that products displaying the "ADR Compliant Tick", distributed by APC, are deemed to be ADR Compliant within Australia (under VSB14) National Code of Practice for Light Vehicle Construction and Modification (NCOP) V3).
These products include, but are not limited to:
Fixed Adjustment UCAs
50mm (2") Suspension Lift Kits
Fender Flares
What does the NCOP state (as of 9/9/18)
The following modifications may be performed without certification if they are carried out in
accordance with sub-section 2 General Requirements and the total change in vehicle height
resulting from all modifications performed, does not exceed 50mm.
Tyre and rim substitution carried out within the limits specified in this Section;
Lowering and raising suspensions (by not more than one third of the original suspension travel provided the original vehicle height is not increased or decreased by more than 50mm);
Raising the vehicle with a body lift kit provided the original vehicle height is not increased by more than 50mm (refer to sub-section 4.11 for conditions and limitations);
Shock absorber substitution;
Spring and sway bar substitution;
Track rod and strut brace installation;
Steering wheel substitution (refer to sub-section 4.9 of this Section); and
Power steering (manufacturer's option) conversion.
But what about vehicles with ESC (Electronic Stability Control):
Many modern vehicles are now being equipped with a safety feature known as Electronic Stability Control (ESC). (ESC is also known by other terms including Vehicle Stability Control or Dynamic Stability Control).
ESC provides motorists additional safety in terms of vehicle stability and handling, particularly in difficult situations where loss of control could otherwise occur. ESC uses computer technology to assist the driver in maintaining control in emergency situations – particularly when executing avoidance manoeuvres involving sudden swerving and in cases when the vehicle begins to slide and rotate sideways.
Braking is automatically applied to individual wheels, such as the outer front wheel to counter oversteer, or the inner rear wheel to counter understeer. Some ESC systems also reduce engine power until steering control is regained.
ESC is programmed by the vehicle manufacturer for the vehicle to which it is fitted taking into account a number of design parameters such as brake, engine and transmission performance, tyre specifications, steering systems, suspension (type and performance characteristics), mass of the vehicle and weight distribution.
To remain within the scope of VSB14, a vehicle fitted with ESC and modified with a suspension lift up to 50mm beyond the original manufacturer's standard height can be carried out under the basic modification without certification guidelines as listed in Section 4.
Vehicle modifications with a suspension lift above 50mm or due to a combination of any other lift (tyres, or body blocks) are required to meet this guideline and Code LS7 or Code LS8 where applicable.
In the case of non-off road passenger vehicles fitted with ESC that are lowered beyond the original manufacturer's standard, this allowance only applies where the reduction in ride height is no lower than regulated ground clearance and other suspension requirements. Additional information on suspension requirements are contained in;
These products, that meet or exceed the specifications of the OE design component, and that are a standard R&R item (standard bolt on – no additional modifications required to make them fit), DO NOT require separate approvals to be used on Public roads within Australia under the NCOP VSB14. Further information on NCOP VSB14 can be found HERE.
Check out the current NCOP Vehicle Standards Bulletin Section LS specific to Suspension and Steering HERE.
Whilst the above is correct when it comes to VSB14 & the NCOP, and the listed components; there are many individual State & Federal laws governing the changes you can make to your vehicle if it is to be used for public road use in Australia. Auto Parts Co supply a range of products (outside of the above list) for off-road, competition vehicle use. Auto Parts Co at no time implies or suggests that all of the 4WD products sold or supplied from Auto Parts Co are legal and/or approved for public road use. Auto Parts Co, and/or any of its employed staff, is not in any position to give any legal advice on the rules, regulations or legalities of any products sold or fitted for any public road use in any specific state or territory, or part of Australia. It is solely up to the end purchaser to check with Local / State Transport Department, in addition to reading and understanding VSB14, to determine if these other products are legal to be used on your vehicle for public road use. Auto Parts Co accepts no responsibility for products supplied if they do not meet relevant state approvals to be used on Australian Roads.