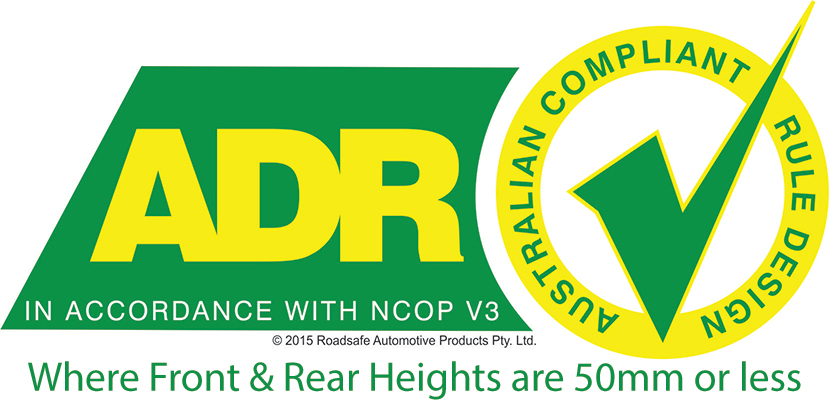 For over 50 years Bilstein have been the leaders in Monotube Shock Absorber technology. Each Bilstein Platinum Series shock absorber is assembled by hand in Germany, and the Platinum Series Offroad shocks are designed and tested in Australia, to suit the harsh conditons that Australia throws at them.
The front struts are circlip height adjustable and can offer a 2" or 3" ride height!
This is a complete Caloffroad Bilstein lift kit to fit
PX1 & PX2 Ranger (2011-2018)
Mazda BT50 (2011-on)
The kit contains:
2x Caloffroad Bilstein Front Shock Absorbers Pre-Assembled with COR Platinum Comfort Tapered Springs & New Strut Mounts
2x Caloffroad Bilstein Rear Shock Absorbers
2x Raised Leaf Springs
4x HD U Bolts
1x Tailshaft Spacer Kit
1x Polyurethane Bush Kit (Leaf Spring)
--
Important Notes for setting up your Vehicle Correctly:
When selecting Springs to suit your lift, please Select Springs only to suit Current "CONSTANT" Loads Front and Rear.
Towing Loads are not included in your Constant Load Calculations, as they are not "Constant" Loads.
Please do not put Occasional Loads into your "Constant" Load determinations.
Selecting a load rating that is too heavy for your setup will result in Poor Flex Off-Road, Compromised Suspension Travel & Rough Ride, and will cause damage to your new shock absorbers and other components by pushing them outside of their intended range.
Please Note:
All lift heights stated are estimated lift heights, due to the large number of variables in each different vehicles setup and accessories.
Estimated Front Lift Height 50mm or 75mm
Estimated Rear Lift Height 45-50mm, 60mm or 75mm
(17206)
Great Improvement

By:

Bill. P

on 11 May 2017

What can I say, this kit is the best I have driven with! I had a Fox 2.0 kit on my PX1 Ranger and loved it, When I bought my PX2 I fitted one of these Platinum kits and found that the ride comfort and performance was dramatically better than the Fox kit I had in my PX1. I would recommend this kit to anyone that wants a lift kit in their ute!


(5)
Others Also Bought
More From This Category